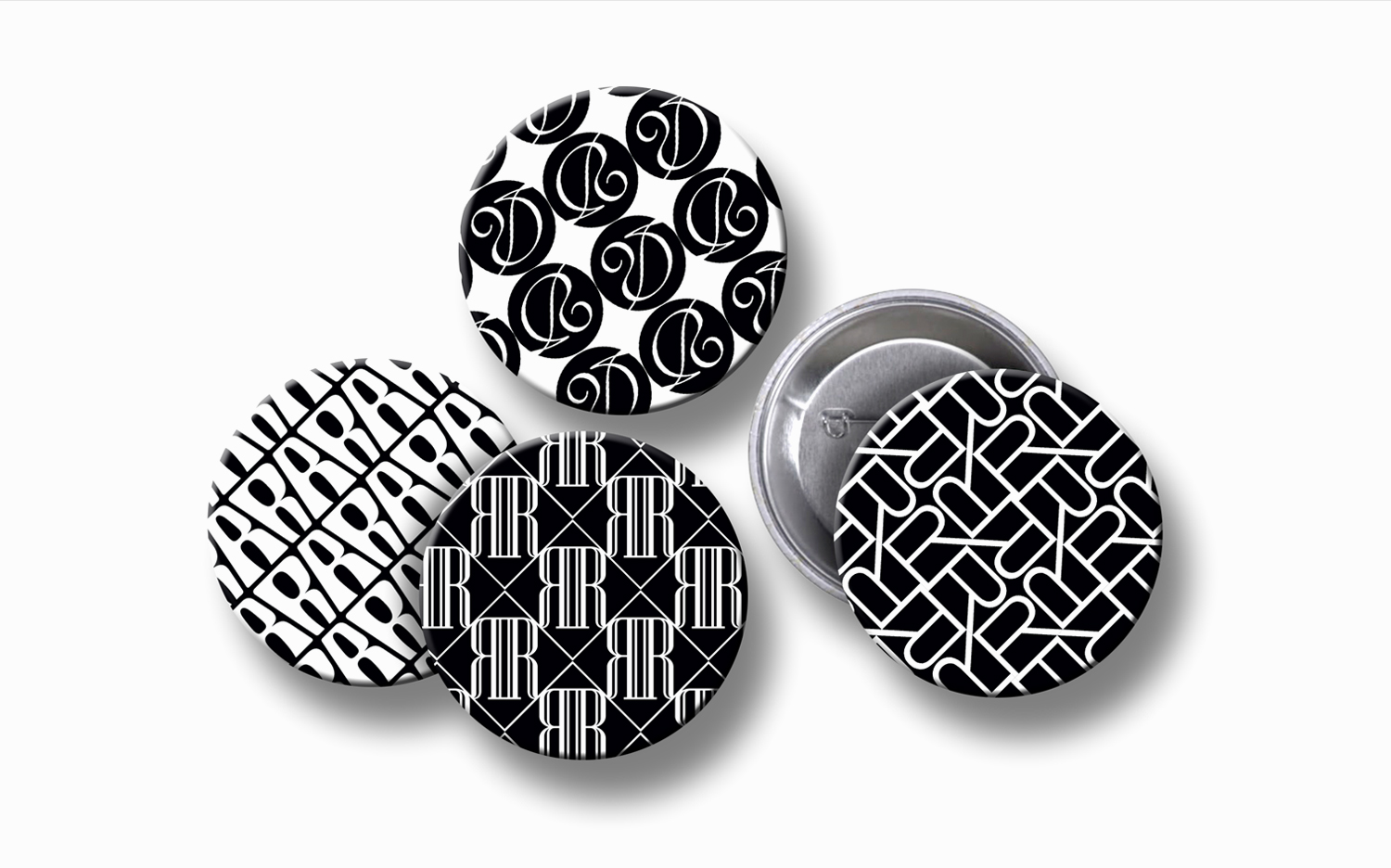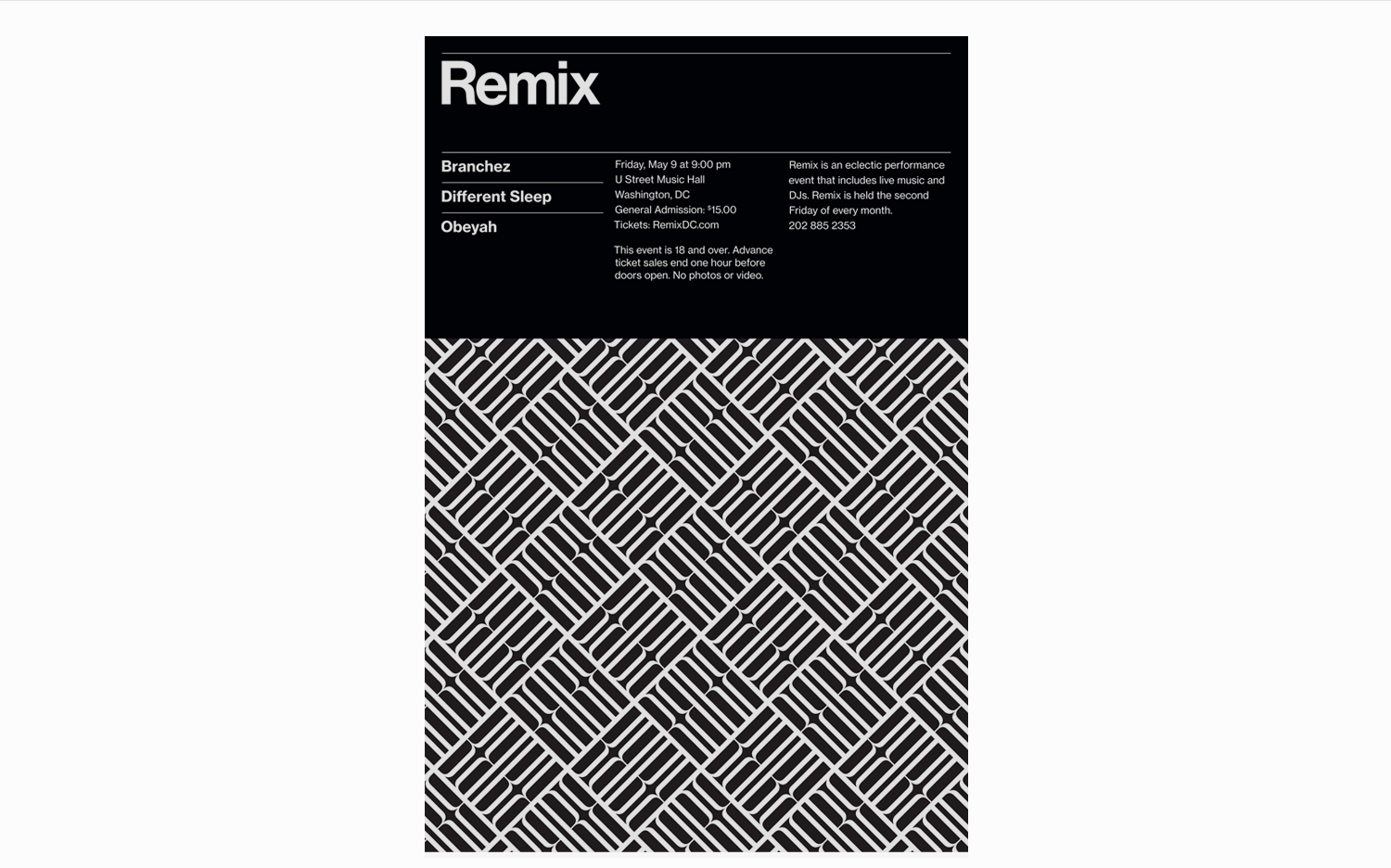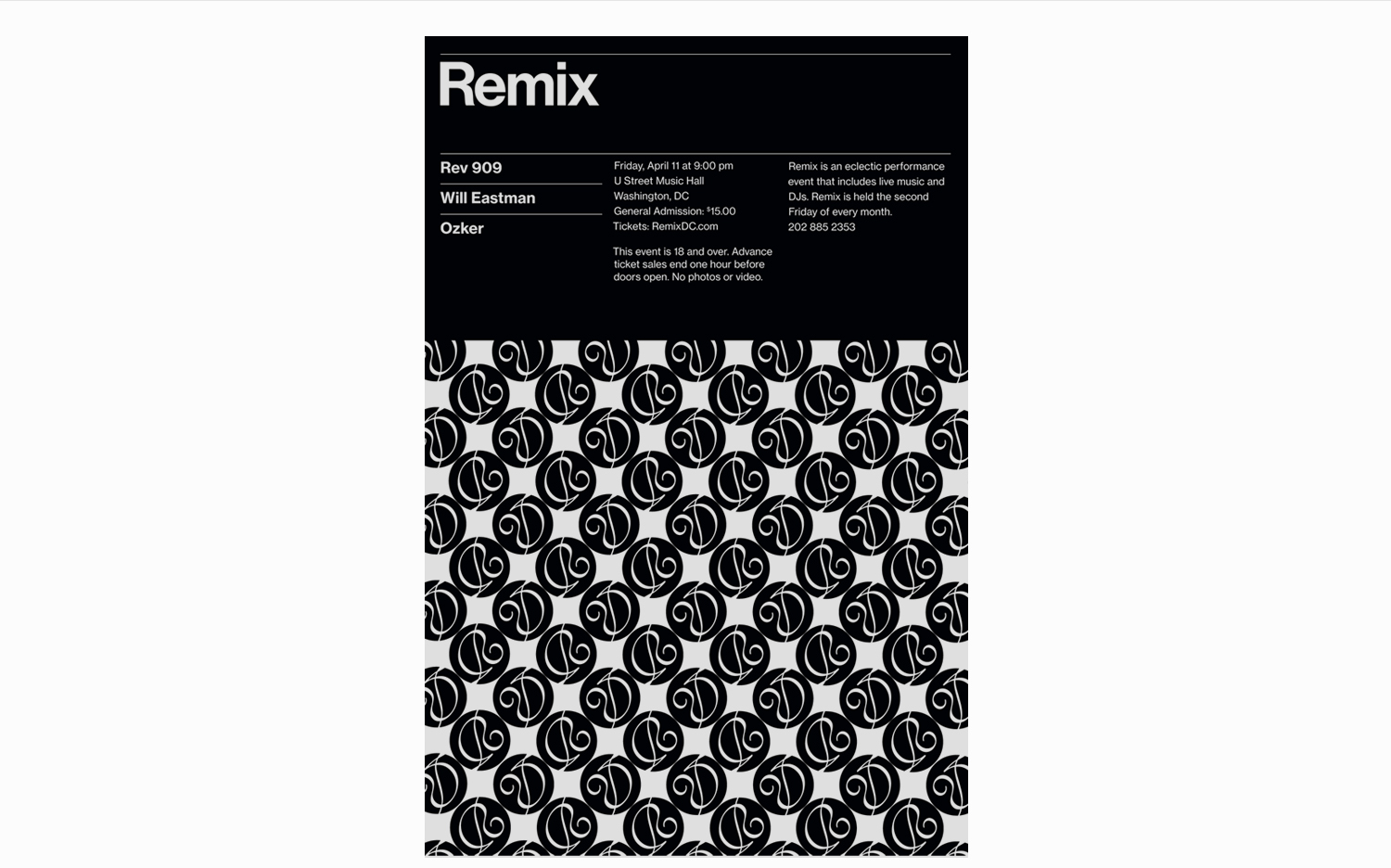 Remix
This monthly music event features guest DJ sets and live music acts. The line-up is a deliberate mix of
musical genres, and attendees go home with a limited-edition CD as a souvenir of the night's performances.
Typographic collages built from the letterform "R" construct a unique visual identity.
Concept, design and typographic collages.